HELP YOUR CUSTOMERS FIND YOU!
Honor Coding builds and manages your online marketing platform, so you can focus on your business.
Develop Your Marketing Strategy
No two businesses are alike. Your website and online presence should reflect the unique offerings and character of your business.
Honor Coding helps you develop a brand and a voice, so that you can communicate in a manner that speaks to your customers' concerns and draws in more clients. Honor Coding then helps you craft what to say in accordance with your branding.  This may include professional copy writing and photography.
Build Your Online Presence
Once a marketing plan is developed, Honor Coding will put the pieces together that help you reach out to your customers. This may include:
Create a unique design that engages your audience
Build your website using approved internet standards
Incorporate search engine optimization
Develop landing pages, blogs, newsletters, social media marketing, and much more
Launch, Evaluate & Maintain
After the pieces are assembled, Honor Coding will launch your online marketing package to begin to draw in clients. The standardized software allows you to modify anything on your website with or without Honor Coding assistance.  Honor Coding will train your staff on how to use the new products.
Honor Coding can then evaluate your website, search engine rankings, and/or online marketing presence at regular intervals; and provide important updates and maintenance to keep your online marketing "engine" running smoothly.
A PORTFOLIO OF COMPLETED PROJECTS
Analytical Consulting Group LLC
I contacted John after my site was taken down by another hosting provider, they offered zero assistance to fixing it! John, jumped in, gave me a detailed plan of how to address the issue. Within a couple of hours he had recovered my site from the old provider and had my site live in a new hosting environment. He is incredibly responsive, detailed and very easy to communicate with!

I look forward to continuing working with Honor Code to further develop my company site! I would definitely recommend his services!
Aleut International Association
We hired Honor Coding to build a website that was easy to maintain, professional and user friendly and are very pleased with the results. We had the capacity to build this on our own, but Honor Coding saved us money in the long run as John completed it much quicker we could have.
Berco Alaska
Honor Coding took on our project and completed it on time and on budget. We had a few burps and they we on top of it and helped us work all out so our customers experienced a seamless rental experience. Highly recommend.
Fire & Flood Services
I used Honor Coding to help me revamp my website when I switched from another company. I was extremely happy with the streamlined process they provided. They worked with the other company on all the technical stuff and I just had to answer questions about my wants / needs / expectations for the new improved site. John Schultz was my rep and he was very knowledgeable and patient. I am very satisfied with the service I received and would recommend this company to anyone who needs web services.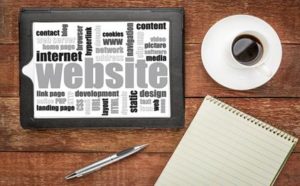 Website Development
A good website is built on a solid framework of quality branding and reliable software.
Honor Coding helps you determine the needs of your business and incorporates sound practice into each website project. Benefits may include:
A marketing strategy that engages your clients and builds your brand
Content that speaks to your clients' concerns and interests
Graphic design, customized to your specifications
Modules that can help your business function more effectively, such as: online scheduling, contact boxes, maps, shopping carts, and much more
Content management software that allows you full control of your own website
Built-in search engine optimization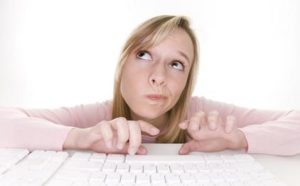 Search Engine Optimization
Search engines are the new yellow pages.  As such, careful planning and implementation is required to ensure that your business gets the notice it deserves.
Honor Coding builds search engine rankings by employing white-hat SEO standards that are honored by search engines.  The essential SEO package includes:
Applying search keywords to content and coding
Registering with search engines and local directory sites
Establishing a presence on popular social media websites
Building "backlinks" from other directories specific to your industry
Additional SEO options are available for businesses in high-competition industries.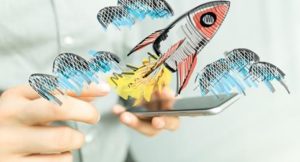 Online Marketing
Landing Pages, Social Media, Blogs & More
A solid website and good search engine rankings will provide an established online presence for your business. Additional tools may be applied that strategically target areas where your clients can be found online.
Honor Coding will provide a strategic analysis of online marketing strategies that can help you meet your business goals. This may include:
Landing pages to funnel your clients toward action
Email marketing
Social media marketing
A blog that helps you build relationships and educate your clients
And much more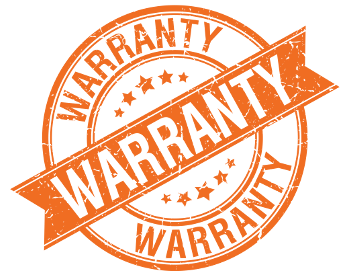 THE HONOR CODING WARRANTY
At Honor Coding, Agreements With Clients are Honored
In a fast-paced world, it is easy to lose sight of the values that build relationships and establish trust. At Honor Coding, every decision is weighed against the question, "Does this honor those involved?"
It is not possible to warranty third-party products or the effects thereof - that is the responsibility and purview of the developers who created those products. If anything on the website breaks as a result of Honor Coding development, however, and not as a result of third-party modifications or changes, it will be fixed without charge. Also, you will never be required to sign up for long-term agreements that require expensive cancellation fees.
Home
Updated on 2022-03-28T11:18:41-09:00, by admin.